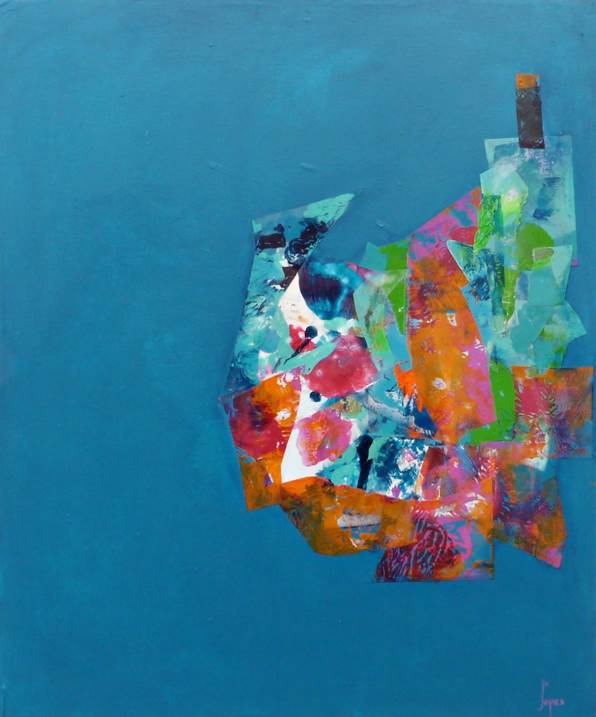 "Cor curva" (Curved color), it is a artwork of mixed media on canvas, with dimensions of 60x50cm.
In this artwork was created a set of transparencies through which the different layers of color and some materials used by the artist become visible.
In this blue-green background painting, a set o...
Read more