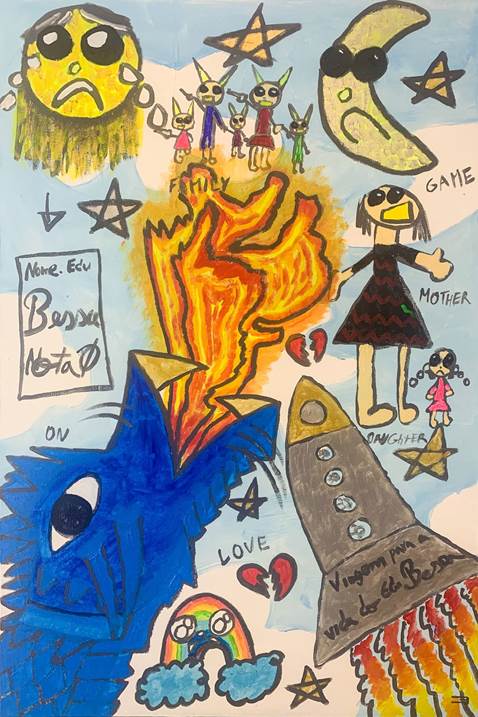 Painting: Acrylic on Canvas.

Draws are only for strong children!!!

First it was a draw from my daughter that I found, but showed me what she thinks about his life and my life, we are the same, I've just changed the names and add more color, all the credits for her drawing, we are both two v...
Read more