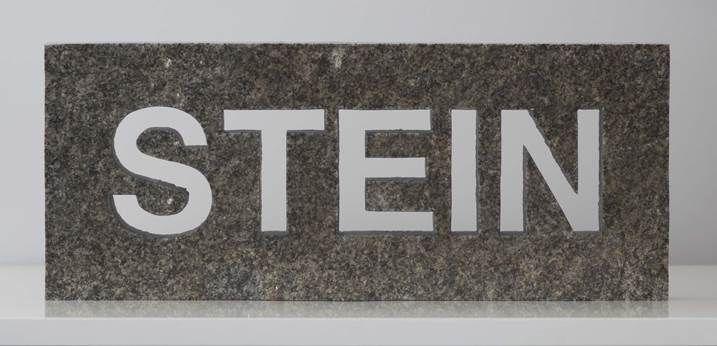 You can also use it as a wall piece! Ready to hang!

Philosophy was the source of inspiration, poetry the result of this art object of stone. The letters are cut out by a water-jet (CNC cutting machine).

15,5 x 38 x 2,5 – 3 cm (aprox 6" x 15" x 1"); the weight I just guessed

Limited editi...
Read more