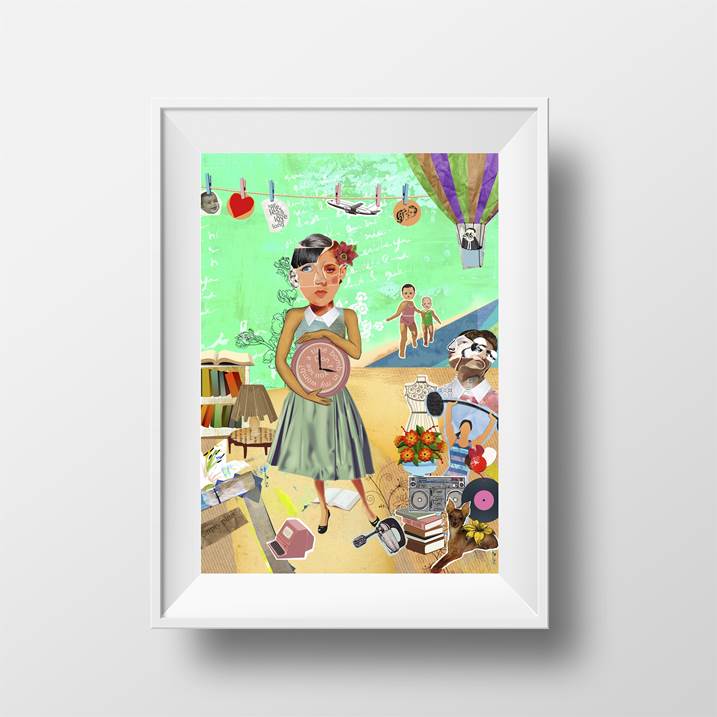 A female figure is at the center of this composition. She carries a watch in her belly instead of a child. It is surrounded by nostalgic objects and memories.
Made with illustration and digital collages.

I have a passion for the universe of illustration with vibrant collages. This type of ...
Read more