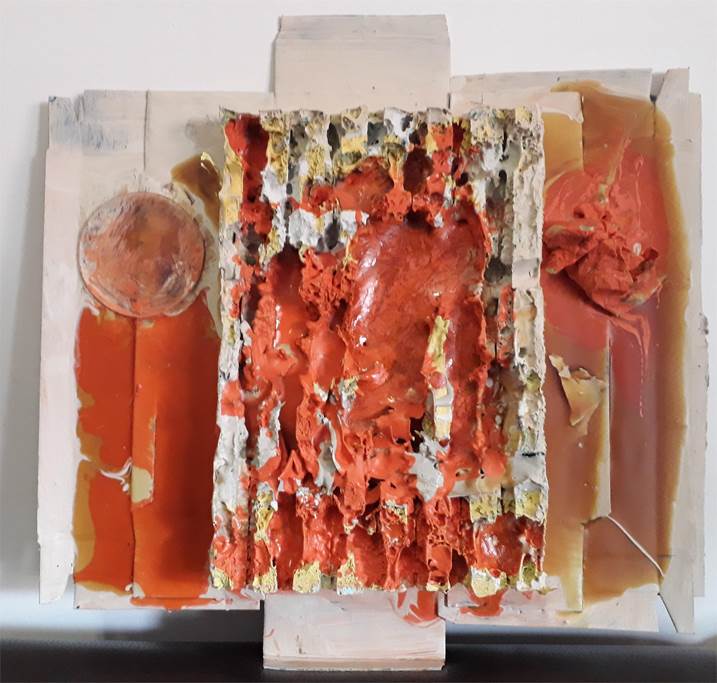 This work consists of a cardboard box that was dismantled and painted.
I added a few elements, such as thermal insulation, parchment paper others.
It took me quite a while to finish this piece.
The Orange color in contrast with the cream background works very well.
I don´t want to talk much a...
Read more