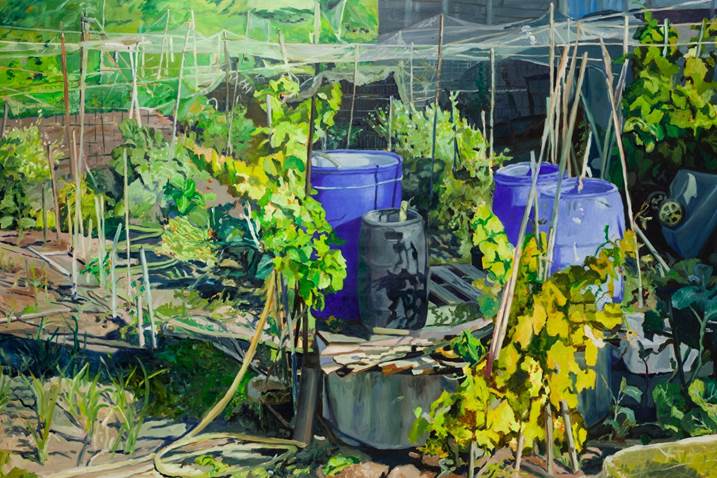 4 Bidons, oil on canvas, 2021

This work is a painting made on the observation of a backyard and all the objects that help the small cultivation of plants. It represents a typical landscape of subsistence farming.
It is part of the series being exhibited at zet gallery in 2021, under the name ...
Read more
Rua do Raio, 175
braga, portugal