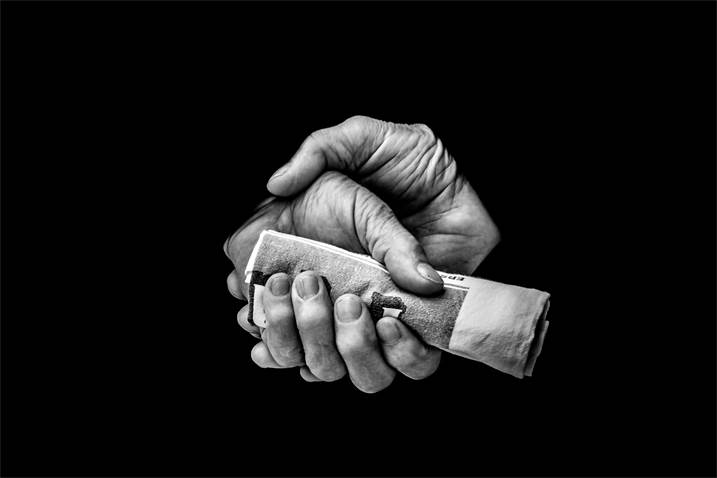 Beautiful and worn hands of a stranger in Split, Croatia. I try to capture a subjects' personal expression. In my work, the subject and I are together for only a moment.

HANDS I medium edition in size 22 x 34in. Printed on premium fine-art paper.
Printed with a 1-inch border in addition to s...
Read more