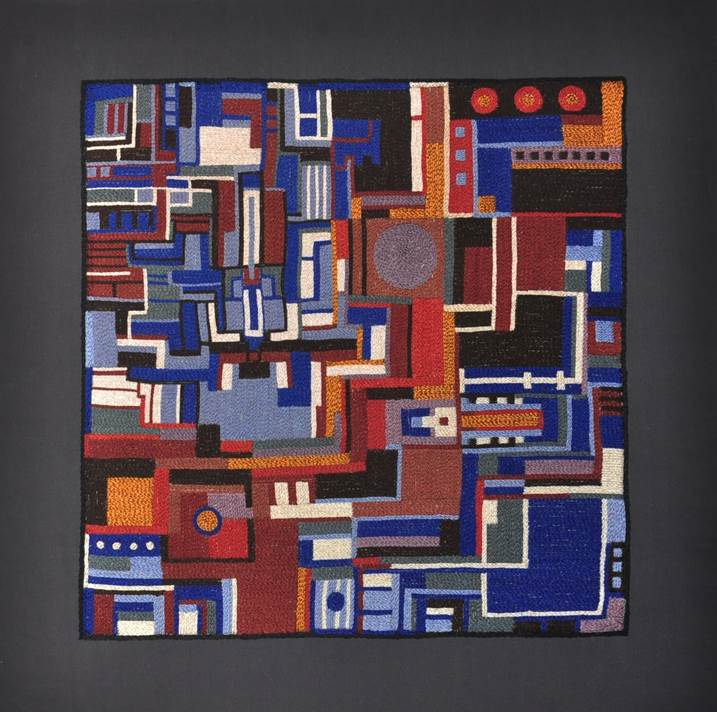 This is an handmade artwork with an unique design.
The technique is tapestry (chain stitch embroidery) over a linen canvas assembled with a cotton fabric, then stretched on a wood frame.
It is an artwork from the ongoing series "I'm a Maze", a series based on geometric abstraction and composit...
Read more