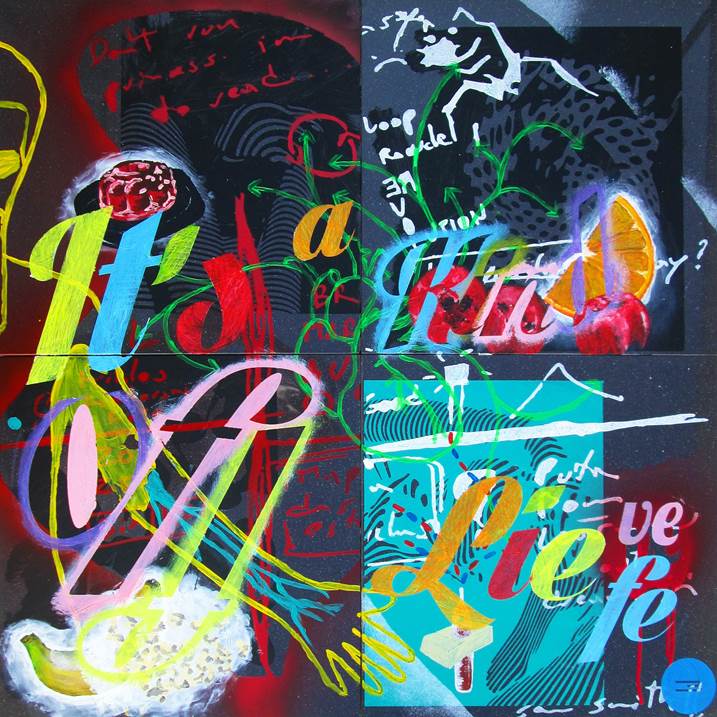 "It's a kind of lie-fe", is:

The story of a period of my life living with lies, or maybe it's not a life, it is a nightmare or dream alive.

Emotional feelings about some relationships and memories, it's a big long story to explain it all in a resume.

Painted with acrylic on black tile, t...
Read more