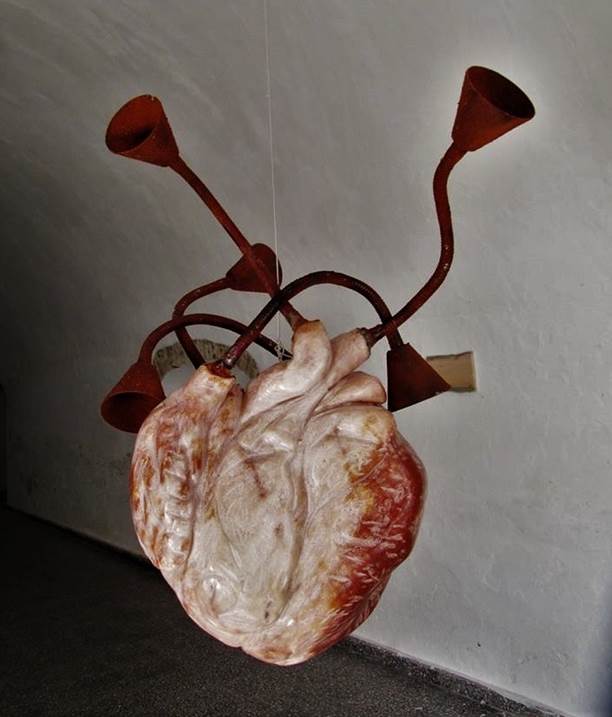 MISÉRIA HUMANA/ HUMAN MISERY

Heart in pink and red marble from Borba, suspended, with metal funnels painted in imitation oxide.
This stone heart is about human misery as poverty of the soul, the lack of scruples, the lack of love for the other, the poverty of humanity.
Human Misery is the fi...
Read more