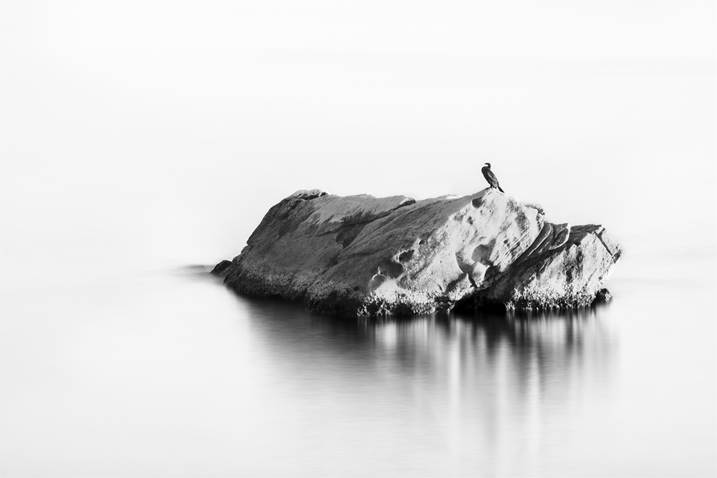 A bird sits still on a rock waiting for its prey to surface. The smoothed sea provides a contrast to the large rock.

BIRD ON A ROCK extra-large edition in size 58 x 78in. Printed on 300gsm Hahnemühle FineArt Baryta Satin paper.
Printed with a 1inch border in addition to size stated. Your prin...
Read more