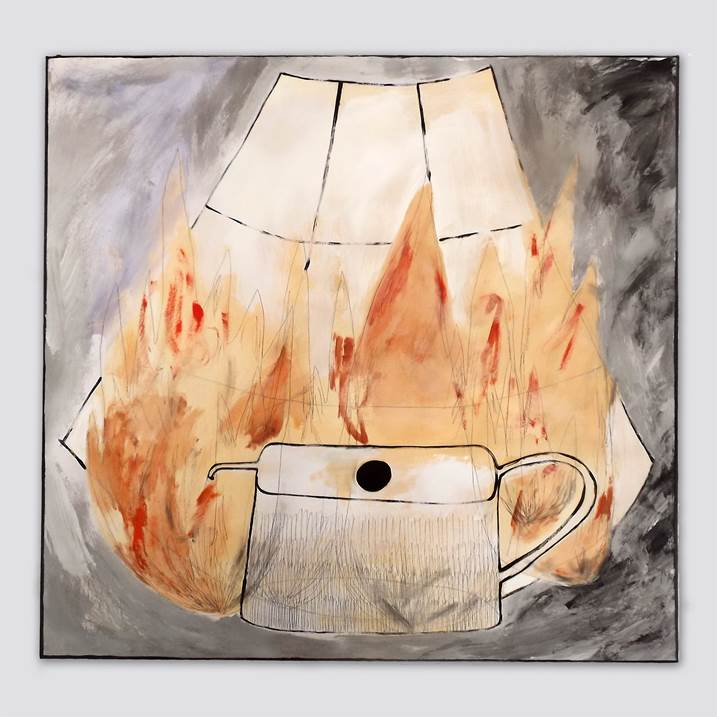 counted beans
and a pan on the fire:
a fossil fuel canister
and the smell of gas in the kitchen.
Then you take some coal
and light everything, slowly.

Painting about the incendiary and representative act

As to the support: cotton and linen canvas crated with pine wood in a square forma...
Read more