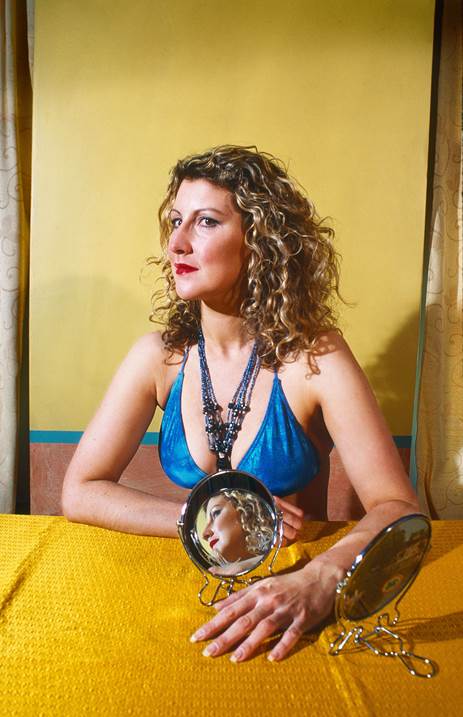 Portrait of a woman in a blue bra seated at a table with a gold cloth and two mirrors.
Artwork from "Reflect Upon This" series.
These female nudes are of his friends, acquaintances and volunteers from the internet. The artist often trawl charity shops and stores that sell cheap kitsch because h...
Read more