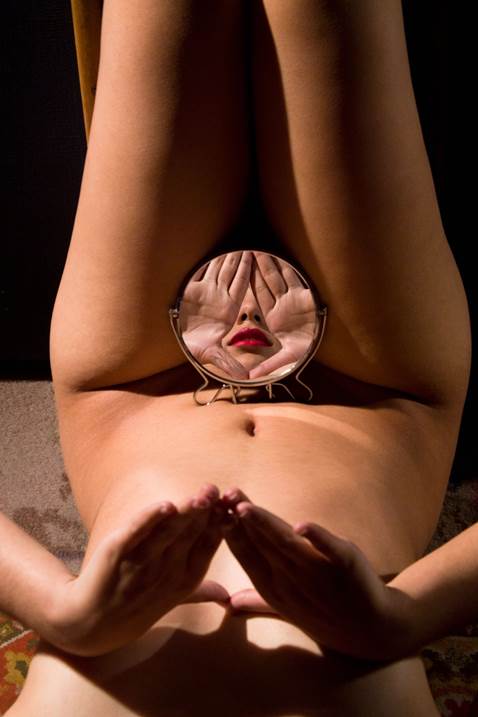 Reclining nude with mirror in her lap using the reflection of her hands and lips to mimic a vagina.
Artwork from "Reflect Upon This" series. Juxtapoz Best of 2015.
These female nudes are of his friends, acquaintances and volunteers from the internet. The artist often trawl charity shops and sto...
Read more