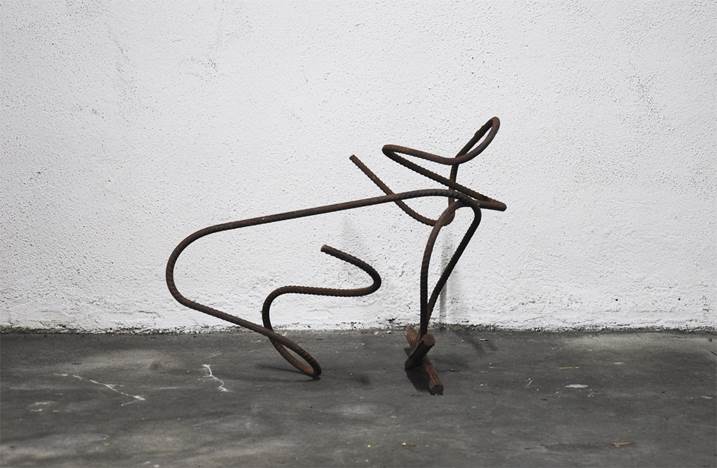 "Obscurum per obscurius
Ignotum per ignotius", Divisa Alquímica

Space as a vehicle for drawing in dimension.
This is a series - "Em Linha" - of four works conceived in iron, which were born from excess, tension and strength. A virus that only will can defeat. Facing the beauty that re...
Read more