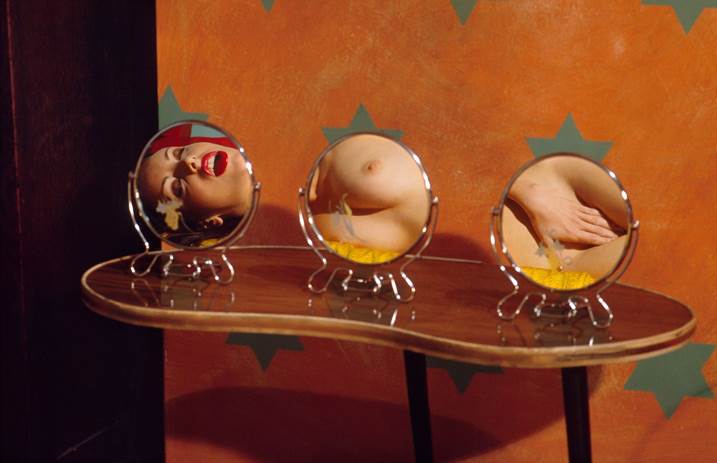 An open mouthed reclining naked woman on a bed is reflected in 3 mirrors on a table, her hand to her sex. There are painted stars on the wall.
Artwork from "Reflect Upon This" series. Juxtapoz Best of 2015.
These female nudes are of his friends, acquaintances and volunteers from the internet. T...
Read more