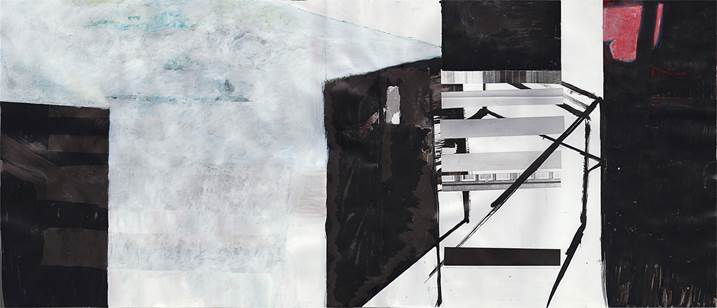 -I painted some stripes inspired by Linnea's feedback videos. Then diagonal lines came in.
-A mysterious space started to be built in black and white. I imagined that I was trapped in a backyard surrounded by blind facades.
-In that situation my only consolation would be watching the grey sky. ...
Read more