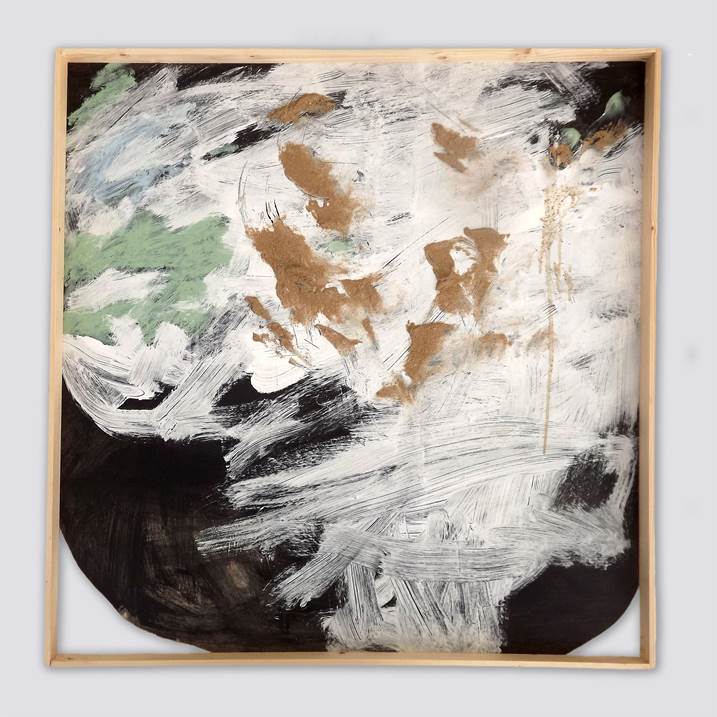 a languid cut in the mouth
and a tangerine bud spilling out
through the translucent seams
on the tongue
the blood
tastes like a copper coin.

Painting about winter and daily landscapes.

As for the support: irregular shape cut out and frame adjusted to the square format. Compound and mix...
Read more