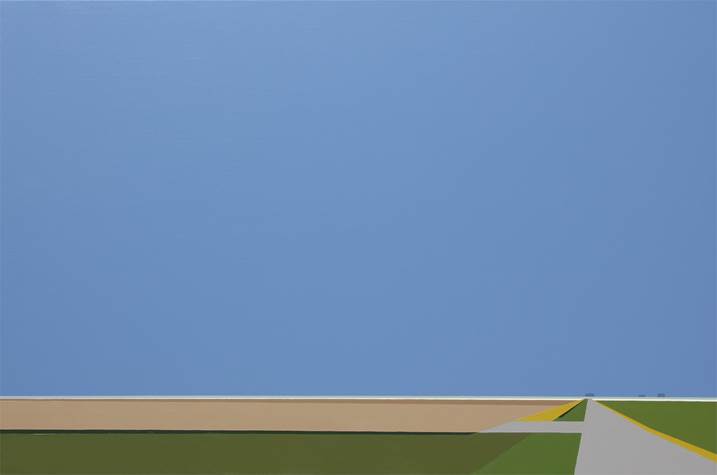 This work is called "Crossroads right". The road from the little village Hornhuizen to the dike by the Waddenzee. Over there you'll only hear the wind and the seagulls.
Marten paints acrylic on canvas, mixing the colours. He will never use a colour straight from the jar.

The artist found his...
Read more