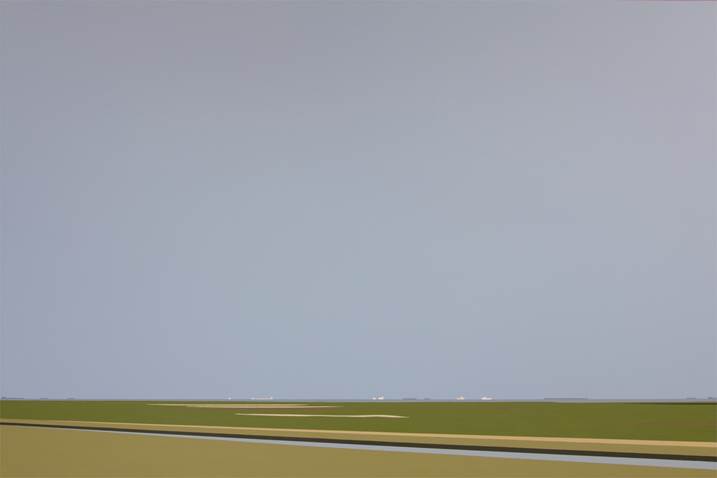 Sitting in the fields, looking over the Dollard to Germany. And then... the silence is there.

Marten paints acrylic on canvas, mixing the colours. He will never use a colour straight from the jar.

The artist found his inspiration in the enormous dimensions of the landscape in the north and...
Read more