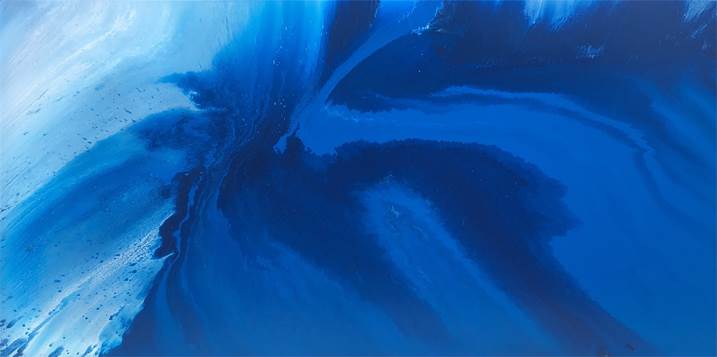 "Onda Azul" is a tribute to my greatest source of inspiration: the Sea.
In this approach to the Ocean, I explore the enamel paint, seeking with this technique to feel the liquid, wet, fresh state: the sensation of being immersed, through wavy movements and fragmented foams.

The force of the ...
Read more