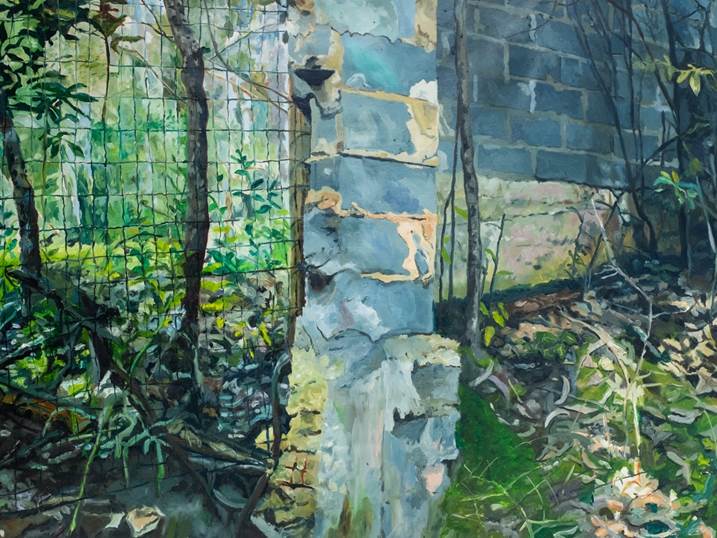 Parede, oil on canvas, 2021.
This work is a painting made from the way light falls on a wall in the middle of the countryside. A kind of way of equating the broad tradition of painting ruins, but in a 21st century context in Portugal.
It is part of the series being exhibited at zet gallery in 2...
Read more
Rua do Raio, 175
braga, portugal