The intersection of different artistic expressions in Fátima's personal life becomes inseparable of her creative process. As an artist and a musician she pulls connects music theory to plastic language as the base of her compositions. Musical notes are corresponded to colours,...
Read more
Artworks (6)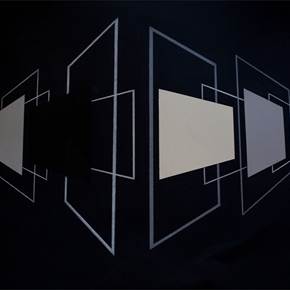 Movimento Suspenso
10/06/2016 - 30/07/2016
3C - Compasso | Contacto | ...
12/12/2015 - 26/02/2016