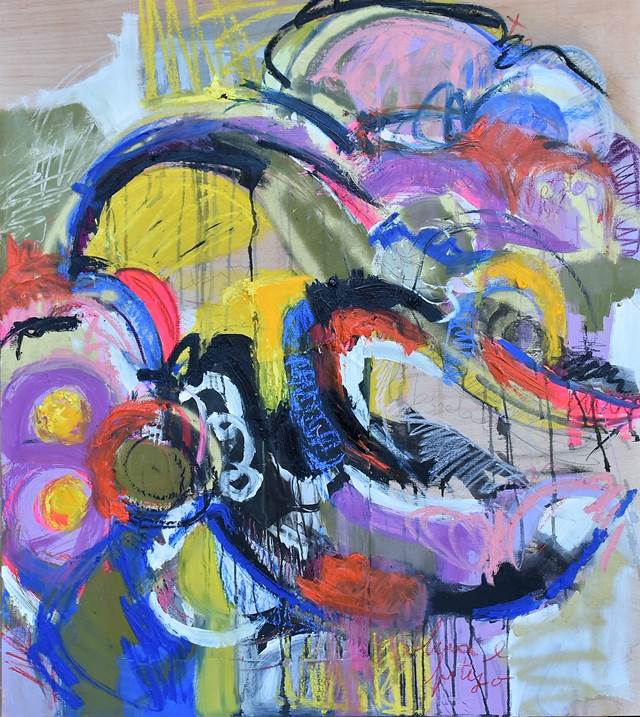 Acrylic, oil, oil stick, spray paint, collage on wood.
My work speaks of my feelings, experiences, states of mind and emotions.
This work started from a feeling... an idea, that art has no borders or limits, nor does it live on barriers.
I do not mean to describe, but let the thought and emoti...
Read more